Entrepreneurs Saluted in Orange Business Services Ad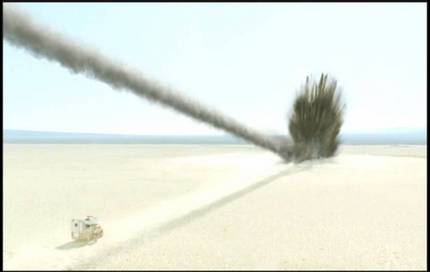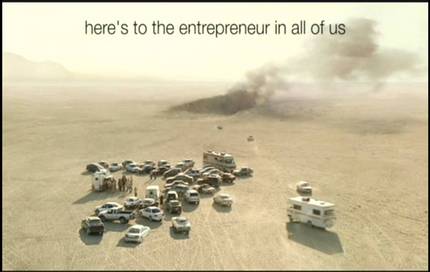 Source of screen captures: the downloaded Orange Business Services BBC World ad cited below.
Last month (June 2006) when I was in France, I saw a fun Orange Business Services ad on BBC World. Two entrepreneurs open their fast food truck in the middle of an empty desert. Something like a comet strikes the desert and a crowd of cars appears and a line forms at the truck. The entrepreneurs smile. Tag line: "here's to the entrepreneur in all of us."
Orange Business Services let's you watch, or download, the ad at: http://www.francetelecom.com/sirius/obs/en/index.html?cmp=BAC-van-bbcworld
(I saw the ad in Sophia Antipolis, France on BBC World, at about 7:10 AM, French time, on 6/23/06.)